The main objective of Hephaestus is to develop and test specific implementations and applications for cable driven robots in the outdoor built environment.
The Construction Sector is still a manual process and this leads to many problems:
lack of safety,
uncontrolled tasks, and
low levels of accuracy.
In the case of the prefab wall manufacturing and installation, there is a gap regarding to the automation level. Hephaestus aims to diminish this "automation gap" between the off-site manufacturing and on-site installation.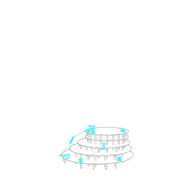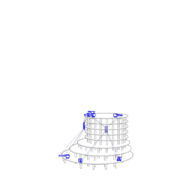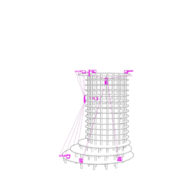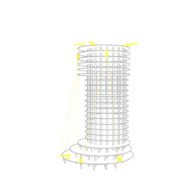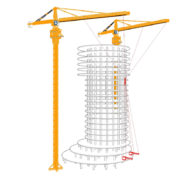 Besides, there is one main process that consists on using either tower or mobile crane that picks and uploads the façade panel whilst several operators inside the building, place and fix the panels onto previously anchored connector system. The overall installation is time-consuming, dangerous and expensive.
The European construction sector is the biggest industrial employer in the European Union, contributing around 9% of GDP. It has an annual turnover of € 1,200,000 million and a direct workforce of 14 million people.
The main challenge to be addressed along the Hephaestus project is to enable the installation of curtain wall modules by means of Cable Robots able to operate autonomously across a very large vertical workspace (up to buildings with 30-40 floors), in an outdoor environment and with active devices on-board the robot end-effector(s).
Hephaestus project wants to develop a cost-effective, reliable, flexible, robust, efficient and ease of use highly automated Industrial Cable Robot System equipped with a modular end-effector kit with active devices onboard for outdoor built environment. The targeted system abilities are configurability, adaptability, interaction, motion, manipulation and perception abilities.